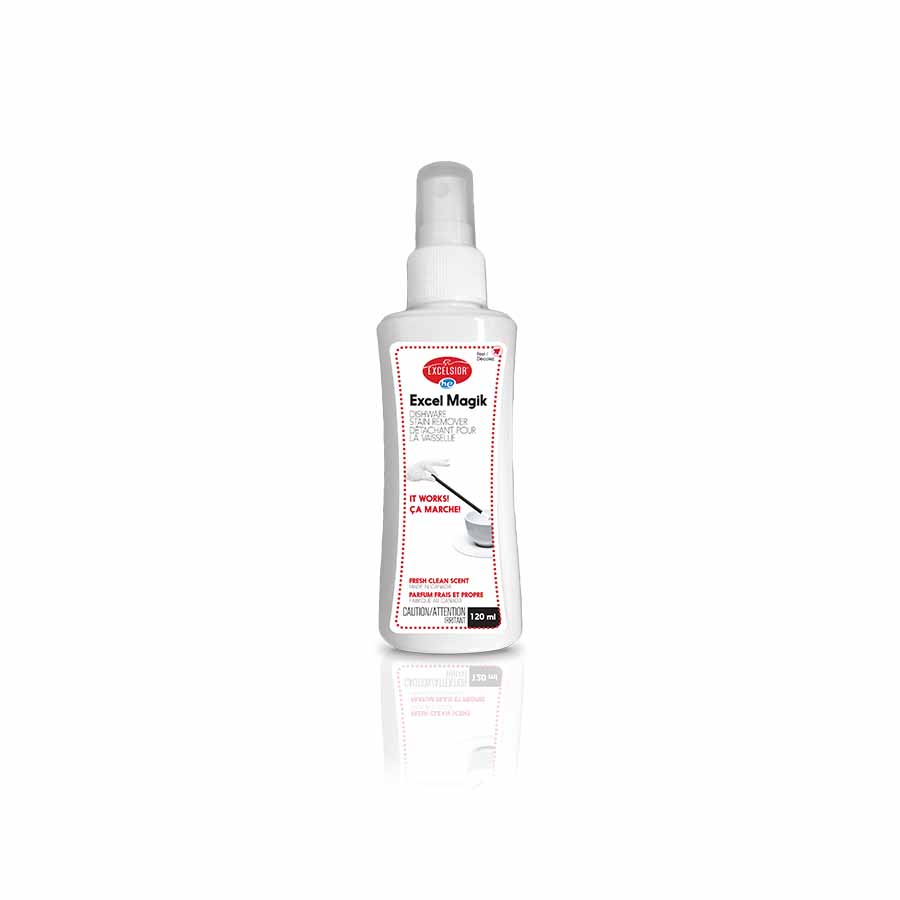 Excel Magik 120 ML Bottle
Excel Magik is the first of it's kind, revolutionary stain remover for dishware.
Up to now the most recommended method for removing tough dye stains such as coffee and tea stains from cups involves using ingredients such as vinegar, salt, lemon juice, and baking soda. Using these ingredients requires lots of tedious scrubbing and may even require soaking them overnight with even more scrubbing... until now.
Simply spray Excel Magik onto the stain, place into the dishwasher and then wash your dishware as you normally do using Excelsior HE Dishwasher Detergent and Rinse Aid. Like "Magic" your dishware will come out clean, sparkling, and stain free! It's effortless to use with no scrubbing or soaking required.
It is phosphate free, biodegradable and environmentally friendly. It works with all water types, and has a fresh clean scent.
Excel Magik is available as part of the Excelsior HE Complete Dishwasher Solution.
Excelsior® offers you a unique 30 day LOVE IT / ADORE IT GUARANTEE®. This means if you don't love it, Excelsior® will refund 100% of the suggested retail price within 30 days of purchase... no questions asked!
excelsior